Hawaii Beach Weddings ~ Hotel Resorts ~ Estate
Church-Chapel's ~ Gardens & Waterfall Ceremonies

Team Work Makes the Dream Work :
let us help manifest your vision
and lead you to the next dynamic.

Aloha and Welcome to Aloha Island Weddings,
We are a premiere Oahu wedding planning company that has the expertise in providing services for island weddings in Hawaii. We specialize in custom destination packages
that use locations such as beach weddings to lavish estate events,
from 5 star hotel weddings to church ceremonies.
We pride ourselves with one to one wedding consultation with a dedication detail and custom planning, personalizing each wedding with professionalism, elegance and grace .

How do we do it?, we only except a few weddings a week to give us the time and the opportunity to be with you all the way. We work with wedding vendors who are superb and excellent in their field, who show the highest level of care and attention for friendly service with an extended family circle.

Our team of design and media works are based in Honolulu and Oahu
with award winning photographers, videographers,
florist and staff are here for you.
We are a wedding company with an eye for excellence,
expertise and dedication to you.
​
Video Teaser
NADA & AMID
Alohaislandweddings.com -Romantic Wedding
after the wedding everyone shows flowers in the air for the wedding couple
Alohaislandweddings.com - Bride Bouquet
Alohaislandweddings.com - Happy Bride
Alohaislandweddings.com - Wedding ring
Alohaislandweddings.com - Beautiful Bride
Alohaislandweddings.com - Wedding In Hawaii
Alohaislandweddings.com - Wedding Ceremony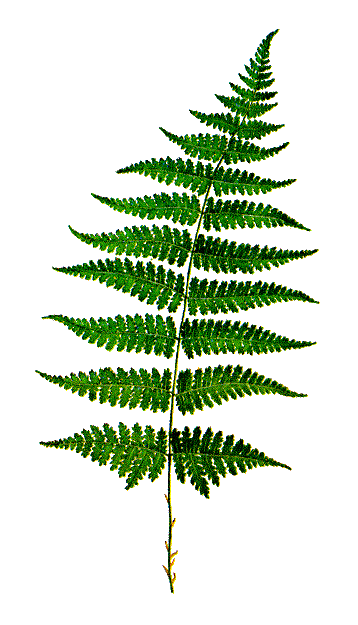 BEAUTY IS SIMPLY REALITY
SEEN WITH THE EYES OF LOVE
These venue are an ideal location for the great sunny outdoors
that the island lifestyle provides., custom weddings with an authentic Hawaiian themed flare.
Your wedding will feature incredible musicians, hula dancers and creative archways designed by you .
Services Offered Aloha island weddings is a family-run and family-inspired
wedding company with a team that makes the dreams come true,

we are passionate with bringing artist vision into each and every ceremony Hawaii event that we planned . Destination wedding client discover the enchantment of the island and create lasting photos and media work at this gorgeous waterfall, estate and beach weddings. We maintain a flexible and relaxed approach in planning your lifetime special day event., Each event is a one-of-a-kind design with a touch of fantasy.
@ aloha island weddings we love to create custom flower arrangements that imbue the Hawaiian indigenous florals weddings with the bright Hawaiian flowers have to offer, we provide local cuisine menus from luaus to Hawaiian party settings and entertainment. Our planning services, provide catering.
food presentation, Beach themed, antique, fairytale decor, and the gypsy boho chic style.
They utilize decor elements such as palms, bamboo from the forest, pacific driftwood, plumerias themed, bougainvillea, palm trees leaves, fern from the mountains , shells star fish, handcrafted centerpieces,
sea glass, Tiki made from Hawaiian koa wood and amazing lighting to create
a unique flavorful ceremony that provides the richness of Hawaii culture.
Aloha Island Weddings uses beachfront outdoor wedding venues located on the island of Oahu, BigIsland , Maui and Kauai in Hawaii. This venues are designed to host smaller destination wedding ceremony that may be intimate and secluded from forest waterfall ceremonies to beach weddings from the east to the west of the islands. The office is only 10 minutes from Waikiki. Where all the hotels are and the Downtown area of Honolulu, this venue is closely located to some of Hawaii most pristine white and black beaches and the famous coastline of Waikiki beach. Facilities and Capacity The beach ,
gardens and botanical locations are surrounded by a green tropical Hawaiian flowers of plumerias , birds of paradise and hibiscus , waterfalls are also is nestled along the high ridge mountains of the islands which have rivers that flow down to the beach .

To have the lovers forget about the photographer and be
totally emerged melted together is a delight to behold.... Paul's photographer's journal
"Found an island in your arms a country in your eyes" Morrison
Hawaii Wedding Arch Design
Love is ... patient, Love is kind, not jealous or boastful,
nor arrogant or rude, does not insist on its own way,
not irritable or resentful.
Love is ...does not rejoice at the wrong but rejoices in the right.

Love is ...bears all things, believes all things,
hopes all things & endures all things and
Love never ends
Hours of Operation (Hawaii Standard Time)
Monday - Friday, 8:00am 5:30pm
Saturday - Sunday, 9:00am - 4:00pm
Rustic wedding ideas on decor with flowers
A collection of our favorite Rustic Wedding Inspiration,
from Alohaislandweddings
See more ideas about Rustic wedding inspiration